Top Orthopedic Care in Maui, Wailuku, HI
At NorthShore Orthopedics, we understand how debilitating musculoskeletal injuries and conditions can be, affecting your daily life and limiting your ability to do the activities you enjoy. That's why we offer a wide range of services to treat a variety of orthopedic conditions, from sports injuries to joint replacements. Our board-certified orthopedic surgeon Dr. Charles Soma, MD, and a dedicated team of experienced specialists are committed to providing top-notch care that is tailored to meet your unique needs. For more information, contact us or book an appointment online. We are conveniently located at 1827 Wells St # 1, Wailuku, HI 96793.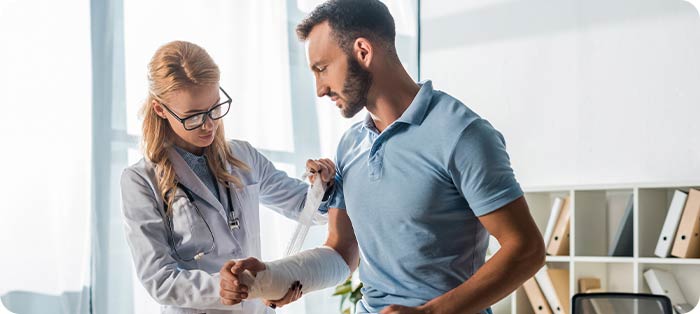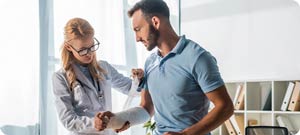 Table of Contents:
What is the meaning of orthopedic care?
Why do you see an orthopedic doctor?
What to expect when you go to an orthopedic doctor?
Where to find top orthopedic care near me?
Situated in the bustling town of Wailuku, HI, our advanced medical facility stands as a beacon of cutting-edge healthcare. With our state-of-the-art technology, we possess the capability to meticulously diagnose and treat our esteemed patients with unmatched precision and accuracy. From the comprehensive insights provided by X-rays and MRI scans to the transformative impact of minimally invasive surgeries, we are committed to delivering nothing short of excellence in patient care. Trust us to go above and beyond to ensure your well-being.
What is the meaning of orthopedic care?

Orthopedic care refers to the medical specialty that focuses on the diagnosis, treatment, prevention, and rehabilitation of diseases and injuries in the body's musculoskeletal system. This system includes bones, joints, ligaments, muscles, nerves, and tendons. Whether suffering from a sprained ankle, a fractured bone, or a more complex condition like arthritis or osteoporosis, patients seek orthopedic care to restore function, reduce pain, and enhance their quality of life. It encompasses a broad spectrum of treatments – from conservative therapies and pain management to surgical interventions.
Why do you see an orthopedic doctor?

You would consult an orthopedic doctor for a variety of reasons, often related to pain or discomfort in your bones, joints, or muscles. Perhaps you've been experiencing chronic back pain, persistent discomfort in your knee, or have recently sustained a sports injury. An orthopedic doctor is specialized in effectively diagnosing and treating these kinds of issues. They can offer a comprehensive treatment plan tailored to your unique needs, which may include physical therapy, medications, or in some cases, surgery. At NorthShore Orthopedics in Wailuku, HI, our experienced physicians are committed to helping patients regain their mobility and return to an active lifestyle.
What to expect when you go to an orthopedic doctor?

When visiting an orthopedic doctor, you can expect an extensive examination to accurately diagnose your condition. This process usually begins with a comprehensive review of your medical history, including any past injuries or chronic illnesses. Furthermore, you will likely undergo a physical examination, where the doctor will assess your range of motion, joint stability, and overall physical strength. In some cases, diagnostic imaging tests, such as X-rays, MRI scans, or ultrasounds, may be required to get a better understanding of your condition. Based on these assessments, your orthopedic doctor will devise a personalized treatment plan that may involve medications, physical therapy, lifestyle modifications, or, in more severe cases, surgery. They will also guide you through the process, addressing all your concerns and explaining each step of your treatment plan in detail.
Where to find top orthopedic care near me?

If you're searching for top-quality orthopedic care near you, look no further than NorthShore Orthopedics in Wailuku, HI. Renowned for our comprehensive orthopedic services and patient-centered approach, we are dedicated to providing unparalleled care that is tailored to your unique needs. Our expert team of orthopedic doctors and surgeons leverages advanced medical technology to accurately diagnose and treat a wide range of musculoskeletal conditions. Whether you're dealing with a sports injury, chronic joint pain, or a degenerative condition, we're committed to helping you regain your mobility and improve your quality of life. Don't let pain hold you back. Take the first step towards recovery by booking an appointment with us. You can easily schedule a consultation by calling our office or booking an appointment online through our user-friendly platform. We are conveniently located in Wailuku, making it easier for patients in the surrounding areas to access world-class orthopedic care right in their neighborhood. We serve patients from Wailuku HI, Lahaina HI, Kahului HI, Kihei HI, Wailuku HI, Kula HI, Makawao HI, Paia HI, Wailea HI, Haiku HI, and Waihee-Waiehu HI.