Platelet Rich Plasma (PRP) Therapy Clinic in Maui
At NorthShore Orthopedics, we offer Platelet Rich Plasma for tissue recovery and cartilage growth. For more information, contact us today or schedule an appointment online! We are conveniently located at 1827 Wells St #1 Wailuku, HI 96793.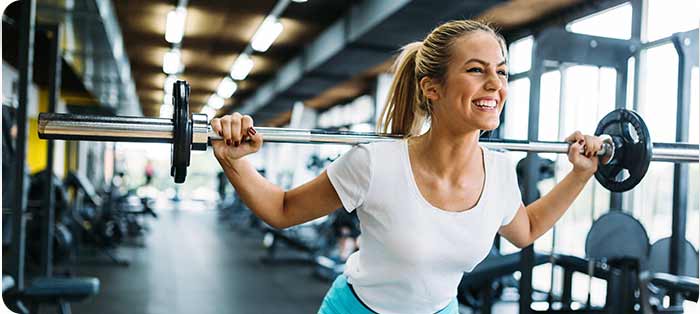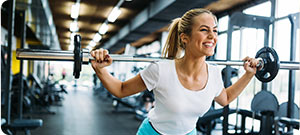 Table of Contents:
What is platelet rich plasma?
How can platelet rich plasma therapy help an injury?
How long does it take to see results?
At NorthShore Orthopedics, our team of orthopedic specialists offers the newest and most effective techniques on the market to patients of all ages. While surgery and medications are a great solution for some orthopedic injuries, such as bone fractures or immediate pain relief, they can sometimes be a second option for certain injuries. One increasingly popular way to aid in tissue recovery and cartilage growth is PRP therapy or platelet-rich plasma therapy. This technique has been proven to work for many patients and is fast, easy, and safe to administer. At NorthShore Orthopedics, we have an experienced team of orthopedic professionals who have been administering PRP therapy for years and can provide you with a friendly and professional medical experience at our clinic in Wailuku. We know that finding the right solution for your orthopedic problem can be difficult, which is why our team at NorthShore Orthopedics works hard to give you the results that you are looking for. Our experienced orthopedic surgeon, Dr. Soma, can administer PRP therapy in the comfort of our state of the art Wailuku clinic.
What is platelet-rich plasma?


So what exactly is PRP therapy? We first begin by collecting a small amount of the patient's blood, and then place it in a centrifuge in order to separate the platelet-rich plasma from the rest of the flood. These collected platelets are then injected into the injury site, and the growth factors within the PRP stimulate repair in the area. By increasing collagen levels, stem cells recover and can lead to more resilient and firm cartilage. While it can take a few weeks for results to happen, many patients report increased mobility and pain relief after receiving PRP therapy. The entire process takes only about 20 minutes and relief can last for 6-9 months for some patients. Many tendons or ligament injuries can be treated successfully with PRP, and it is a great option for those patients who would like to try something before an invasive surgical procedure. Because the PRP therapy procedure uses your own blood, it is completely safe and sanitary.

How can platelet-rich plasma therapy help an injury?


At Northshore Orthopedics, our goal is to provide our patients with access to cutting-edge, effective treatment options that can help them avoid surgery or reliance on pharmaceuticals. While pain relievers and anti-inflammatories can be helpful in supporting your recovery from an injury, our doctors are committed to providing you with truly impactful and long-lasting recovery and relief. PRP injections are incredibly safe because the PRP is derived from each patient's own body. PRP helps to boost your body's natural healing abilities, making it an exceptional treatment option for patients who are interested in minimally invasive, long-lasting results that can have a truly positive impact on their lives during their treatment course and throughout their lives.

How long does it take to see results?


Most patients who choose PRP injections will see results within 4-6 weeks after their last treatment. Many patients will require more than 1 injection, but your treatment plan will depend on your individual situation, unique body, and the extent of your injury. PRP is not typically a first treatment option but has been shown to improve tissue repair for patients who have tried more traditional methods without success. The orthopedic specialists at The Northshore Orthopedics typically recommend PRP injections to be administered in conjunction with a thoughtfully designed physical therapy regimen. PRP injections have been most helpful for patients with chronic ligament or tendon sprains, as well as for patients suffering inflammation and pain as a result of osteoarthritis.

If you are suffering from chronic pain in your joints and traditional treatments have not worked well for you, contact The Northshore Orthopedics today about scheduling a consultation for PRP therapy. Our experienced doctors can help you decide whether PRP treatments may be right for you, and help you design a treatment plan that is tailored to your individual needs.

If you would like to learn more about PRP therapy and if it is right for you, then we encourage you to schedule an appointment with NorthShore Orthopedics today. You can do this through our website or by calling our clinic. PRP therapy is growing in popularity within cosmetics, athletics, and a variety of other areas due to its great results. For those patients who are experiencing tendon or ligament pain or discomfort, it may be the right procedure for you. With minimal invasiveness and a quick recovery time, PRP therapy is an innovative and easy procedure for many patients. We hope we can help you soon with all of your orthopedic needs at NorthShore Orthopedics! We serve patients from Wailuku HI, Lahaina HI, Kahului HI, Kihei HI, Wailuku HI, Kula HI, Makawao HI, Paia HI, Wailea HI, Haiku HI and Waihee-Waiehu HI.