Sports Injury Clinic in Maui
At NorthShore Orthopedics, we would be happy to answer any questions you have about athletic injury management and provide you with these services if you experience an athletic injury. For more information, contact us today or schedule an appointment online! We are conveniently located at 1827 Wells St #1, Wailuku, HI 96793.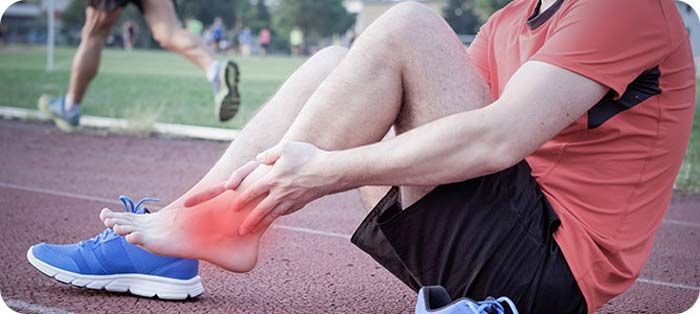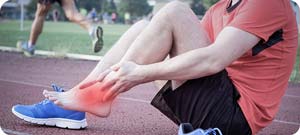 Table of Contents:
What is an athletic injury?
What are the most common injuries in athletes?
Which doctor to visit if you have a sports injury?
Where to get Athletic Injury Management in Maui?
When exercising or participating in a sport of any kind, the only thing worse than not enjoying yourself or not finding success is experiencing an injury while you exercise or participate. Whether your athletic injury is mild or severe, it can be seriously discouraging to experience. For such injuries, finding a medical clinic that provides athletic injury management services can go a long way to not only recovering from an athletic injury but also preventing one from occurring again in the future!
What is an athletic injury?


An athletic injury, also known as a sports injury, is any injury that occurs while engaging in sports or exercise. Athletic injuries can involve anything from sprained ligaments, strained muscles, or repetitive strain injuries (RSIs) to concussions and broken bones. Such injuries often result from such things as overtraining, inadequate warm-up before participation, poor conditioning, improper technique or form, awkward falls, or physical contact.

What are the most common injuries in athletes?


Some of the most common injuries that athletes experience includes the following:

• Achilles' tendon injuries
• Ankle sprains
• Anterior cruciate ligament (ACL) tear
• Concussions
• Fractures and broken bones
• Golfer's elbow
• Hip flexor strains
• Knee injuries, such as jumper's knee, runner's knee, torn ACLs, meniscus tears, and others
• Little Leaguer's elbow
• Rotator cuff tears
• Sciatica
• Shin splints
• Shoulder dislocations
• Strained groin or hamstrings
• Tendonitis
• Tennis elbow

Which doctor to visit if you have a sports injury?


If you experience a sports injury, the type of doctor you should see will ultimately vary according to the extent of your injury. With that in mind, your primary care doctor will likely be able to take sufficient care of any minor sprain or strain you experience from exercise or sports. At the same time, those that are more severe may require the services of a sports medicine physician. If your sports injury requires surgery, an orthopedic surgeon is usually the best option.

At NorthShore Orthopedics, our medical director, Dr. Charles A. Soma, MD, is board-certified in orthopedic surgery and has fellowships in sports medicine. As such, he is an excellent option for any sports injury you experience that is beyond the scope of your primary care provider's care. Dr. Soma's particular areas of expertise for sports injuries include extreme sports medicine for surfers, windsurfers, dancers, martial artists, and endurance athletes. He is also a member of the Surfers Medical Association.

Where to get Athletic Injury Management in Maui?


If you are looking for a clinic in Maui, Hawaii, that provides professional and high-quality athletic injury management services, you have come to the right place! Our team of orthopedic surgeons, sports medicine physicians, and medical professionals would gladly evaluate your symptoms and injuries and provide you with first-rate treatments options so you can recover quickly and get back to your form of athletic leisure or occupation.

Our athletic injury management services include:

• Bone, joint, or soft tissue immobilization
• Conditioning exercises for injury prevention
• Physical therapy and rehabilitation
• Regenerative medicine options
• Surgery, if necessary
• X-ray services

NorthShore Orthopedics proudly provides athletic injury management services to our wonderful clients from Maui and Wailuku, Hawaii! If you would like more information about our athletic injury management services or want to schedule an appointment with us, please feel free to call us or schedule an appointment with us through our website. You can find NorthShore Orthopedics located at 1827 Wells, St #1, in Wailuku, Hawaii. We serve patients from Wailuku HI, Lahaina HI, Kahului HI, Kihei HI, Wailuku HI, Kula HI, Makawao HI, Paia HI, Wailea HI, Haiku HI and Waihee-Waiehu HI.