4 Questions to Ask Orthopedic Surgeon
If you are dealing with any musculoskeletal condition, come to NorthShore Orthopedics. We work with patients of all ages and are open throughout the week to provide orthopedic care. For more information, contact us today or schedule an appointment online! We are conveniently located at 1827 Wells St #1, Wailuku, Maui, HI 96793.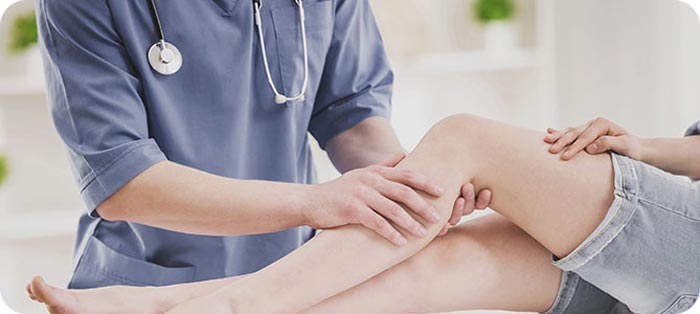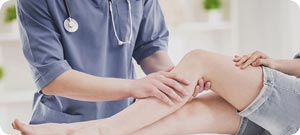 Table of Contents:
What does an orthopedic surgeon do?
What are orthopedic conditions?
What surgeries do orthopedic surgeons perform?
When should I see an orthopedic surgeon?
From our spinal cord to our bones, joints, muscles, and tendons, our musculoskeletal system is an interconnected whole. As such, when one part is not functioning properly, it can have reverberating effects throughout our body. At NorthShore Orthopedics in Wailuku, HI, our orthopedic surgeons have plenty of expertise and experience in diagnosing and treating musculoskeletal conditions, and injuries and improving the overall health of the musculoskeletal system.
What does an orthopedic surgeon do?


Orthopedic surgeons and doctors specialize in musculoskeletal health, which comprises a person's bones, joints, muscles, ligaments, and tendons and helps with strength, flexibility, and mobility. Since there are so many bones, muscles, ligaments, and tendons in your body, the list of conditions and injuries that orthopedic surgeons and doctors specialize in treating is quite extensive!

The education and training for an orthopedic surgeon involve a bachelor's degree, four years of medical school, and five years in an orthopedic surgery residency program. The five years in the orthopedic surgery residency will involve four years of orthopedic surgery training and one year in internal medicine, pediatric medicine, general surgery, or another general medical field.

After the residency program is complete, orthopedic surgeons will become eligible to pass a board certification exam through the American Board of Orthopedic Surgery (ABOS). Passing the board certification exam involves oral and written exams and at least two years of practice in orthopedic surgery.

What are orthopedic conditions?


Orthopedic conditions classify any acute injury or chronic condition that causes pain, inflammation, or dysfunction to one or more parts of a person's musculoskeletal system. As such, there are numerous orthopedic conditions. Some examples of orthopedic injuries and conditions include the following:

• Arthritis
• Back, neck, or spinal pain
• Bursitis
• Carpal tunnel syndrome
• Dislocations, fractures, sprains, and strains
• Hamstring injuries
• Herniated or ruptured discs
• Knee and shoulder injuries
• Muscular atrophy
• Osteoporosis
• Pinched nerves
• Sciatica
• Sports injuries
• Tenosynovitis, tendonitis, and other repetitive strain injuries

What surgeries do orthopedic surgeons perform?


There is a wide variety of different surgeries that an orthopedic surgeon is qualified to perform. Some common orthopedic surgeries include the following:

• Anterior cruciate ligament (ACL) surgery, and other soft tissue repair surgeries
• Bone or joint fusion
• Debridement
• Hip, knee, or shoulder replacement
• Internal fixation
• Joint arthroscopy or replacement
• Laminectomies
• Osteotomies
• Revision joint surgery
• Spinal fusion

When should I see an orthopedic surgeon?


If you are dealing with any musculoskeletal condition, it is a good idea to consider seeing an orthopedic doctor. While orthopedic surgeons specialize in providing surgery for musculoskeletal disorders, they can also offer less invasive treatment options to help manage and relieve the pain or negative symptoms you are experiencing.

Most of the time, orthopedic surgeons will pursue less invasive treatment methods whenever possible before considering surgery. However, if such approaches fail to be successful, then surgery will be a likely option.

With that being said, you should consider seeing an orthopedic surgeon if you are experiencing any of the following symptoms:

• Chronic pain in the joints, bones, tendons, muscles, or ligaments
• Difficulty walking or standing
• Inability to perform routine day-to-day tasks due to musculoskeletal issues
• Limited flexibility and range of motion in certain joints or limbs
• Recent sprain or other soft tissue injury that fails to improve within 48 hours
• Significant muscle, bone, or joint weakness

If you require the services of an orthopedic surgeon, we welcome you to come to visit our clinic at NorthShore Orthopedics! For an appointment, please feel free to call us, schedule one through our website, or visit our clinic at 1827 Wells St, Suite #1, in Wailuku, Hawaii, for a walk-in appointment. We serve patients from Wailuku HI, Lahaina HI, Kahului HI, Kihei HI, Launiupoko HI, Olowalu HI, Wailuku HI, Kula HI, Makawao HI, Paia HI, Wailea HI, Haiku HI and Waihee-Waiehu HI.