Stem Cell Therapy Specialist in Maui, Wailuku, HI
Stem cell therapy has only continued to grow in use and popularity due to the many promising results that have been provided through this method of treatment. Almost every type of condition or injury could benefit from stem cell therapy, making this an innovative and exciting time in the field of medicine. Stem cell therapy is the use of stem cells to treat or prevent a disease or condition. Visit NorthShore Orthopedics to get specialized care. For more information, please contact us or book an appointment online. We are conveniently located at 1827 Wells St #1, Wailuku, HI 96793.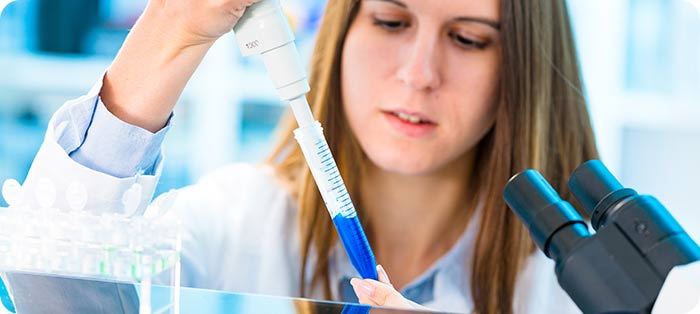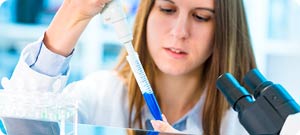 Table of Contents:
What does stem cell therapy do?
What are the benefits of stem cell therapy?
How long do stem cell injections last?
What is the success rate of stem cell therapy?
What does stem cell therapy do?

Stem cell therapy is a type of regenerative medicine that harnesses the capabilities of the body's own cells to support their natural repair response, aiding in recovery for a number of health conditions as well as an effective way to provide significant symptom relief for health conditions that have no current cure. This type of therapy can provide incredible improvements in a patient's quality of life by even delaying the progression of many diseases, allowing the patient to live a bit more comfortably for much longer. The addition of healthy stem cells to damaged, injured, and diseased tissues provides substantial support in allowing the tissues to heal properly. It is used for symptom relief for conditions including multiple sclerosis, ALS, Crohn's disease, stroke recovery, and much more, and can also support recovery from severe burns on the skin and damaged corneas.
What are the benefits of stem cell therapy?

Stem cell therapy is considered to be very innovative and is seen as the next chapter for many different fields of medicine due to its many benefits. One of these fields in which stem cell therapy is highly anticipated is organ transplantation, as the goal is to be able to use stem cells instead of donated organs, offering an option that will solve the limited supply problem to allow far more patients life-saving organ treatments. 

Some of the already enjoyed benefits of stem cell therapy include the use of stem cell therapy for pain management as it is able to provide significant pain relief and reduction of inflammation. It is also very useful for recovery, substantially reducing recovery time and helping to restore injured or damaged tissues back to how they were prior to the injury or trauma, increasing flexibility, functionality, and range of motion to the muscle, joint, or other body part that is receiving treatment. The administration of the stem cells is done directly to the damaged tissues, providing very limited risks of any damage being done to the surrounding nerves. As well, the stem cells are typically harvested from the bone marrow of the patient, leading to far fewer risks for rejection or complications associated with treatments. The use of stem cells is often used as a treatment option before having to resort to surgical procedures, providing many patients the opportunity to not even need the invasive surgical procedure due to the efficacy of stem cell therapy.
How long do stem cell injections last?

Since there are so many different uses for stem cell injections, and every individual patient responds differently to the treatments, it is sometimes difficult to determine how long the injections will continue to provide noticeable benefits. Effective treatments will allow patients to experience the provided benefits from stem cell therapy for anywhere from 6 months to several years. However, stem cell injections are considered to be fairly low risk, so if a patient finds that the treatment is very effective or provides significant benefits, they can continue receiving the injections so long as the therapy continues to provide those results. A consultation with a stem cell therapy specialist will be able to provide patients with a more accurate timeline for the duration of their stem cell injections, taking their specific health conditions and relevant factors into account.
What is the success rate of stem cell therapy?

Stem cell therapy is still a relatively new area of medicine, so studies are still actively being completed to determine the efficacy and success rate of treatments, but all of the studies have provided incredibly optimistic results. With stem cell therapy being a low-risk treatment option, many physicians are starting to recommend stem cell therapy due to its estimated 87% success rate of significant improvement, with many patients already experiencing life-changing results from the treatments. Many of the patients who have already received stem cell therapy have seen a significant improvement in their quality of life, further supporting ongoing research and studies being completed in this exciting new era for medicine.

Our dedicated team of specialists is ready to assist you and provide you with the personalized care you deserve. We serve patients from Wailuku HI, Lahaina HI, Kahului HI, Kihei HI, Wailuku HI, Kula HI, Makawao HI, Paia HI, Wailea HI, Haiku HI, and Waihee-Waiehu HI.