Shoulder Surgeon in Maui, Wailuku, HI
If you or someone you love is experiencing shoulder pain, come to NorthShore Orthopedics to receive a professional medical diagnosis in Maui, Wailuku, HI. We can help you determine what is causing your pain and develop a treatment plan to best suit your needs. Contact us today for more information or visit us online to book an appointment. We are conveniently located at 1827 Wells St #1, Wailuku, HI 96793.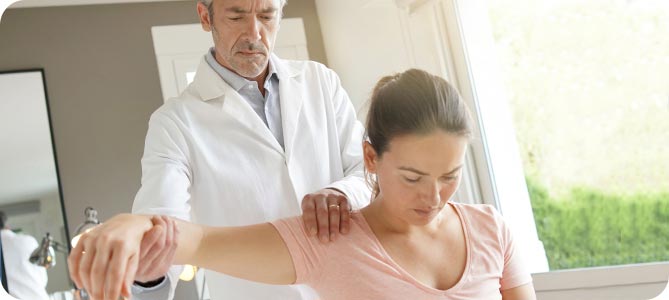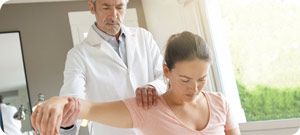 Table of Contents:
What usually causes shoulder pain?
When should I see a doctor for shoulder pain?
Is surgery necessary for arm or shoulder pain?
The shoulder is one of the most complex joints in the human body and comprises several muscles, bones, tendons, ligaments, and cartilage that give it a broad range of motion. This joint has a higher range of motion than other joints, and because it can enter into so many different positions and movements, there are several areas that can be subjected to wear and tear. This deterioration occurs naturally over time and can result in pain, inflammation, and swelling. Because the shoulder is such a complex joint, a medical professional should evaluate any type of shoulder pain at the earliest opportunity. If shoulder pain is left untreated, it can result in long-term inflammation and even permanent damage.
What usually causes shoulder pain?


Several factors and conditions can contribute to shoulder pain, from acute injuries to chronic conditions to congenital diseases. The most prevalent causes of shoulder pain are:

• Rotator cuff tendinitis
• Injury to another location of the body (typically the neck, back, or biceps)
• Arthritis
• Torn cartilage
• Torn rotator cuff
• Swollen bursa sacs or tendons
• Bone spurs (typically along the edges of bones)
• Pinched nerve in the neck or shoulder
• Broken shoulder or arm bone
• Frozen shoulder
• Dislocated shoulder
• Injury due to overuse or repetitive use
• Spinal cord injury
• Heart attack

When should I see a doctor for shoulder pain?


Contact your doctor for shoulder pain if:

• Pain is not subsiding, despite at-home care such as rest and refraining from strenuous activities
• Pain is persistent and occurs even when not using the arm or shoulder
• Pain is accompanied by numbness, weakness, or paralysis
• The type or intensity of pain changes, such as from a dull ache to a sharp, shooting pain
• Pain returns when you resume activities, such as raising your arms above your head or lifting something with the affected arm
• The shoulder joint appears deformed, such as a lump
• There are any signs of infection, such as fever (over 100ºF), tenderness, swelling, or inflammation

Is surgery necessary for arm or shoulder pain?


In the vast majority of cases of arm or shoulder pain, surgery is not necessary. Surgery is typically used as a last resort and is only utilized when other forms of treatment have failed to provide relief. Many doctors understand this and will not refer a patient for surgery unless it is the only viable choice left.

If you are experiencing shoulder pain, come to NorthShore Orthopedics for a higher level of care. At Northshore Orthopedics, we look forward to hearing from you soon! We serve patients from Wailuku HI, Lahaina HI, Kahului HI, Kihei HI, Wailuku HI, Kula HI, Makawao HI, Paia HI, Wailea HI, Haiku HI and Waihee-Waiehu HI.