Rotator Cuff Treatment Specialist in Maui, Wailuku HI
Learn more about rotator cuff tear causes & treatments from Dr. Soma at North Shore Orthopedics. Contact us today or visit us online to book an appointment. We are conveniently located at 1827 Wells St #1, Wailuku HI 96793.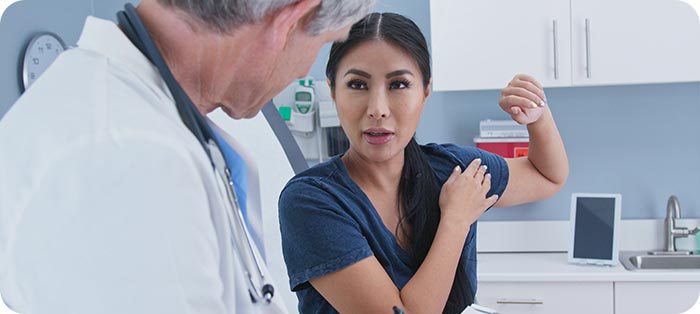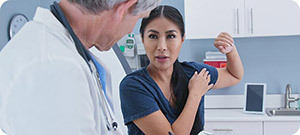 Table of Contents:
What causes a rotator cuff tear or injury?
What happens if you avoid fixing a torn rotator cuff?
What is the best treatment available for a rotator cuff injury?
Do you provide rotator cuff tear treatment near me in Maui, Wailuku HI?
What causes a rotator cuff tear or injury?


The rotator cuff is located in the shoulder and refers to a grouping of muscles and tendons that support and surround the shoulder joint in order to keep the upper arm bone firmly in place inside of the shoulder. Rotator cuff injuries are one of the most common types of shoulder injuries, with the chances of developing one increases with age. They can commonly happen in younger people whose jobs require them to repeatedly lift their arms above their head, such as a carpenter or painter.

A rotator cuff injury or tear can be the result of a single injury sustained to the shoulder, wear and tear over time, or the natural progressive degeneration of the tendons in the joint. The tendons can become damaged or irritated as a result of prolonged heavy lifting or repetitive overhead activity, typically found in construction-type jobs. Family history may also play a role in increasing a person's risk of developing a rotator cuff injury.

What happens if you avoid fixing a torn rotator cuff?


A torn rotator cuff or a rotator cuff injury requires treatment in order to maintain strength and range of motion in the shoulder. If left untreated, the injured shoulder can experience weakness and potentially a permanent loss of motion. Continued movement of the shoulder with an injured or torn rotator cuff will also further damage the shoulder joint, causing additional degeneration of the tendons and cartilage. While the rest of the injured shoulder is needed in order for it to heal, the shoulder will also need to maintain some movement in order to not become completely immobilized.

When the shoulder is left immobilized for an extended period of time, typically while waiting for it to heal from an injury, the connective tissues inside the joint can become tight and thick, causing a frozen shoulder. An improperly healed injury also has a higher chance of re-injury, even if it seems like it has fully healed. Seeing an expert that specializes in shoulder injuries, such as Dr. Charles A. Soma, MD at North Shore Orthopedics will ensure you are getting the best treatment to not only allow your shoulder to heal, but also to maintain the range of motion and strength.

What is the best treatment available for a rotator cuff injury?


The best and most appropriate treatment for a rotator cuff injury will depend on the extent of the injury. Most of the time, a rotator cuff injury can be treated through conservative treatment methods like rest, ice, and physical therapy to manage the pain, reduce swelling and maintain or restore the joint's strength and range of motion. If conservative methods aren't working to provide relief, your orthopedic surgeon may recommend more aggressive treatments such as injections, combined with physical therapy.

As a last resort, or in severe cases, you may require surgery to fix the joint. Surgery is a last resort when all other options haven't worked as it is invasive and requires an extensive recovery team, as well as physical therapy in order to regain full use of the joint. Regardless of the treatment method, physical therapy should be part of the treatment plan to ensure that the shoulder remains strong with a wide range of motion.

Do you provide rotator cuff tear treatment near me in Maui, Wailuku HI?


At North Shore Orthopedics, our team is trained to treat many injuries and diseases that affect the musculoskeletal system, including rotator cuffs. Dr. Charles A. Soma, MD has extensive training and experience in treating orthopedic issues of all types including fractures, sprains, knee and shoulder injuries, and injuries sustained through participation in sports.

He provides traditional and progressive treatment options based on the injury or condition affecting the patient, using the most effective treatment method to get his patients back to normal. His treatment of rotator cuff tears is no exception, and he will work with his patients to restore the full use of their shoulder joint as if the injury had never happened. We serve patients from Wailuku HI, Lahaina HI, Kahului HI, Kihei HI, Wailuku HI, Kula HI, Makawao HI, Paia HI, Wailea HI, Haiku HI and Waihee-Waiehu HI.