When Should I See an Orthopedic Doctor?
If you or someone you know needs an orthopedic doctor, visit NorthShore Orthopedics today to get quality and comprehensive care. For more information, contact us today or schedule an appointment online. We are conveniently located at 1827 Wells St #1, Wailuku, HI 96793.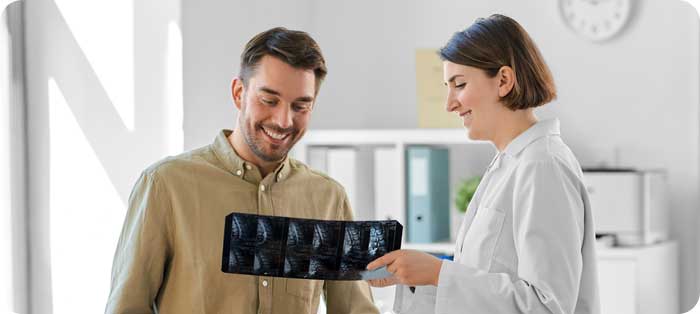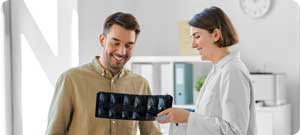 Table of Contents:
What exactly does an orthopedic doctor do?
When should I see an orthopedic doctor?
Can orthopedic doctors prescribe medicine?
How do orthopedists treat pain?
Here at NorthShore Orthopedics, our team of orthopedic doctors specializes in services including sports medicine, strains and sprains, workplace injuries, fractures, chronic pain conditions, and more. If you've recently been in an accident causing an injury to the musculoskeletal system, we provide orthopedic urgent care treatments for can be the treatment you need. We believe in offering orthopedic care that is affordable, effective, and efficient. Please continue reading to learn more about orthopedic care at our clinic. Below, we've answered some of the most commonly asked questions about what our orthopedic doctors can do for you!
What exactly does an orthopedic doctor do?


Orthopedists provide patients with treatment for injuries and diseases that affect the bones, joints, nerves, muscles, tendons, and ligaments. These specialists have advanced training in all areas of the musculoskeletal system and can assess, diagnose, and treat many different conditions. In the case you've suffered an injury that requires advanced treatment, an orthopedic surgeon can perform your procedure and guide you through your rehabilitation. Orthopedic surgeons can perform many different surgeries including joint fusion, ACL surgery, knee replacement, soft tissue repair, shoulder replacement, arthroscopy, and much more.
 
Some of the most common injuries the orthopedic doctors at NorthShore Orthopedics treat include:
 
• Fractures
• Sprains of the tendons, ligaments, joints, and muscles
• Broken collarbone
• Hamstring injuries
• Torn or ruptured tendons of the quadriceps, triceps, and biceps
• Dislocations
And many more!
When should I see an orthopedic doctor?


If you've suffered a bad injury or have persistent pain that won't go away on its own, schedule an appointment with an orthopedic doctor. Symptoms of an orthopedic injury include:
 
• Muscle pain
• Swelling
• Numbness
• Weakness
• Restricted range of motion
• Joint pain
• Warmth
• Shoulder, knee, elbow, ankle, wrist, back, neck pain
• Bone pain
• Noticeable deformities
• Stiffness
Can orthopedic doctors prescribe medicine?


Orthopedic doctors go through a four-year undergraduate program, medical school, residency, and fellowship. Because they are medical doctors, they are fully qualified to prescribe medicine to help reduce pain and support recovery. Your orthopedist may prescribe you anti-inflammatory medications, painkillers, muscle relaxants, antidepressants, and more. In addition to prescribing medications, they will find the root cause of your pain and appropriately address it.
How do orthopedists treat pain?


In order to treat your pain, your orthopedic doctor will create a comprehensive treatment plan. This plan will probably include physical therapy, certain exercises, and stretches to improve range of motion, preventative methods, and medications. In addition to this, if you're struggling with chronic pain, your orthopedist can also perform pain-blocking procedures and injections. Pain management often requires a combination of methods. Ways to treat pain at home include ice/heat therapy, rest, elevation, over-the-counter pain medications, and nutritional changes. Your orthopedic doctor may also help you treat pain by modifying your lifestyle and working on full recovery before pushing your injury and causing a re-injury.
 
For more information about NorthShore Orthopedics and what our orthopedic doctors can do for you, please give our reception a call during our business hours. We would love to help you schedule an appointment and answer any questions you may have about our clinic. Whether you've suffered an injury at work, in a car accident, or sporting event, the team at NorthShore Orthopedics is here for you. Our clinic deeply understands the amount of pain that acute injuries and chronic conditions of the musculoskeletal system can cause. We want to see you back to your healthy self as soon as possible so that you can participate in normal everyday life, work, and sports. For a better quality of life, we encourage you to schedule an appointment at NorthShore Orthopedics. We serve patients from Wailuku HI, Lahaina HI, Kahului HI, Kihei HI, Wailuku HI, Kula HI, Makawao HI, Paia HI, Wailea HI, Haiku HI and Waihee-Waiehu HI.