Orthopedic Specialist in Maui
When you have recurring pain, whether it's in your joints, hips, elbows, ankles, or anything related to your musculoskeletal system, your best choice to address these symptoms is by going to see an orthopedic specialist. Visit NorthShore Orthopedics today for more information. Contact us today or schedule an appointment online. We are conveniently located at 1827 Wells St #1, Wailuku, HI 96793.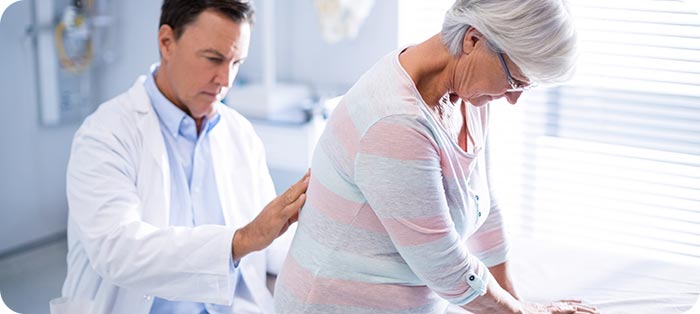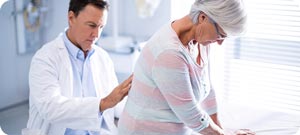 Table of Contents:
What is orthopedic pain?
What is an orthopedic specialist?
Why would you be referred to an orthopedic specialist?
What does an orthopedic exam consist of?
What is orthopedic pain?


Orthopedic pain is any chronic pain that deals with your musculoskeletal system which includes ligaments, joints, bones, muscles, tendons, and soft tissues. Aging, disease, and injuries can cause pain, stiffness, and other problems with movement and function.

The most common orthopedic injuries are:

• Torn meniscus – The meniscus is a tiny section of protective cartilage in the knee, allowing the knee to move freely. When this is damaged, an orthopedist will try to treat the meniscus with physical therapy, including a stabilizing brace; however, more severe tears could require surgery to repair the injury.

• Carpal Tunnel Syndrome – People who do repetitive movements with their hands and arms, such as pianists, guitarists, or typists may develop pain that runs from the wrist to the hand. This happens when the median nerve becomes compressed and pinched thus creating weakness and numbness. Carpal Tunnel Syndrome can be treated non-surgically with braces and physical therapy. Severe cases may require surgery.

• Torn Rotator Cuff – The rotator cuff is located near your shoulder and consists of a group of muscles and tendons around the shoulder. When the rotator cuff gets stretched too far, it can snap or tear. Not only does it cause debilitating pain, but it may also require surgery for proper healing, depending on the severity.

• Dislocation Shoulder

• Torn ACL – ACL stands for the anterior cruciate ligament. This is located in the knee and can be torn simply by a quick twist or turn. Dependent on the seriousness of the injury, it can usually be treated with physical therapy; however, reparative surgery could be needed.
What is an orthopedic specialist?


Orthopedic specialists are physicians and surgeons who are devoted to the prevention, diagnosis, and treatment of disorders of the joints, bones, ligaments, tendons, and soft muscle tissues.

They are doctors who specialize in certain areas of the body, such as:

• Hip and knee
• Foot and ankle
• Shoulder and elbow
• Hand
• Spine
Why would you be referred to an orthopedic specialist?


You would be referred to an orthopedist when you have an injury that will not heal in a timely manner or you're experiencing chronic pain in your musculoskeletal system.

You may be referred to an orthopedist for conditions that affect your connective tissues, nerves, bones, joints and muscles. Some of these conditions such as bursitis, osteoporosis, arthritis can be incredibly painful and very debilitating. Orthopedic doctors get referrals to treat a lot of chronic conditions. These conditions often last from months to years and they get worse over time. This is why it's so important to see an orthopedic doctor before the symptoms grow worse.
What does an orthopedic exam consist of?


It is helpful to know what to expect when you meet with an orthopedic surgeon for the first time for an orthopedic evaluation. Your preliminary appointment will most likely include one or more of the following medical history, imaging, and physical tests.
 
Comprehensive medical history examination
The doctor will go over your general health, including any existing conditions such as physical injuries or ailments like diabetes. The doctor will also go over your family health history. Be ready to explain any and all pain that you are currently experiencing, even if you are not sure whether or not it is related to an orthopedic condition.
 
Physical tests
The doctor will make you perform varying physical tests in order to assess your range of motion, pain tolerance, mobility, and other basic movements. These tests help the surgeon exclude or confirm possible diagnoses.
 
X-rays and other imaging
X-rays can disclose a wide range of conditions including changes in size for a particular part of the body such as certain joints that include cysts, deformity, and incorrect alignment. MRIs are used to detect the early stages of the disease.

It is important to bring any previous x-rays to your appointment in order for the surgeon to compare any changes or deterioration to your condition.

By taking these steps, the surgeon will determine the best treatment option. It is also necessary that the doctor discuss risks and possible complications, the recovery and rehabilitation process, and the cost.
 
The orthopedic specialists at NorthShore Orthopedics will guide you through the process. They are there to help you get out of pain. Call or book an appointment today! We serve patients from Wailuku HI, Lahaina HI, Kahului HI, Kihei HI, Wailuku HI, Kula HI, Makawao HI, Paia HI, Wailea HI, Haiku HI and Waihee-Waiehu HI.