Cost of PRP Therapy in Maui, Wailuku, HI
PRP Therapy addresses various conditions such as sports injuries, arthritis, and chronic pain. Learn more about the benefits of PRP therapy and how our team of professionals can help you get back to living life again! PRP therapy is available at NorthShore Orthopedics. For more information, contact us today or schedule an appointment online! We are conveniently located at 1827 Wells St #1, Wailuku, HI 96793.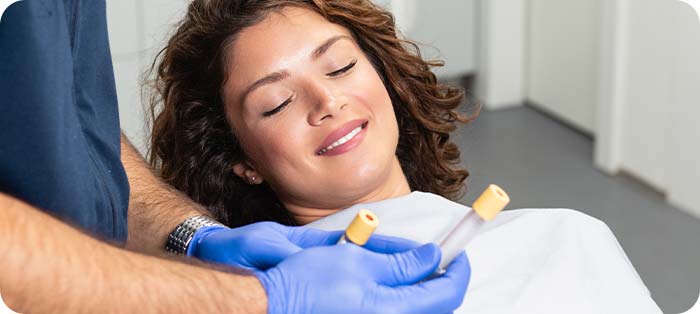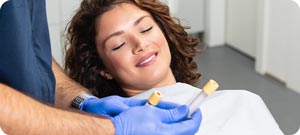 Table of Contents:
How do you prepare for PRP injections?
How much does PRP cost in Maui?
What is the success rate with PRP therapy?
Does insurance cover PRP therapy?
How do you prepare for PRP injections?

Before your PRP (Platelet-Rich Plasma) Therapy session, our physician will provide an overview of what to expect during your treatment. It is important to keep in mind a few factors before your session to ensure optimal preparation.

Firstly, it is advised to discontinue any anti-inflammatory medications at least five days prior to your procedure. This includes any medication falling into this category. If you have been taking systematic steroids, it is advised to discontinue their use one to two weeks before your procedure. It is important to speak to the prescribing physician regarding the stoppage of any medication for the purposes of PRP therapy.

One week before your procedure, it's recommended to cease the consumption of any blood-thinning herbs or supplements to prevent any potential complications. Furthermore, if you have undergone steroid injections, it's also important to stop receiving them at least one month before your PRP Therapy session.

On the day of your procedure, it's essential to have a complete and healthy breakfast and ensure proper hydration by drinking plenty of water. Upon arrival at the facility, a radiology nurse or technologist will inquire about your medical history and perform basic tests such as measuring your blood pressure.

Before your exam, please inform the technologist, radiology nurse, or physician about any allergies to ensure your safety during the procedure. Subsequently, an imaging physician will thoroughly discuss the PRP therapy with you, addressing your concerns or queries.

Approximately one hour before your scheduled PRP therapy, a blood sample will be collected. This blood sample will undergo a centrifugation process to concentrate the platelets, which contain essential growth factors that promote natural healing within your body.
How much does PRP cost in Maui?

The cost of PRP treatments can vary depending on factors such as the treatment location and the type of injury being addressed. Typically, the price range for a single PRP injection is between $500 to $800. It is worth noting that PRP treatments are generally more affordable compared to surgical options.

Additionally, the fact that PRP is an in-office procedure helps to keep the costs lower than many alternative treatments. Furthermore, individuals who require only one PRP treatment to achieve desired results can ultimately spend significantly less compared to those who opt for long-term therapies that necessitate ongoing treatments.
What is the success rate with PRP therapy?

PRP Therapy has demonstrated remarkable efficacy in addressing various conditions such as sports injuries, arthritis, and chronic pain. The success rate of PRP treatment can differ based on the specific condition being treated and the patient's medical background. Extensive studies have revealed that PRP treatment can yield success rates reaching as high as 90%.
Does insurance cover PRP therapy?

PRP therapy is now more widely available compared to a few years ago, with an increasing number of care providers offering this as a treatment option. This expanded availability is particularly beneficial for individuals seeking natural and noninvasive treatment options. However, coverage for PRP therapy can still vary depending on the specific insurance plan.

To determine whether PRP therapy is fully or partially covered under your policy, it is necessary to consult with your insurance provider directly. When you visit your healthcare provider, the front-desk staff can assist you in reviewing your benefits and informing you if PRP therapy is a covered procedure according to your policy.

Presently, most insurance plans do not typically cover PRP injections. Nevertheless, there are private plans and workers' compensation plans that do provide coverage for PRP therapy. It is worth noting that PRP is generally not covered by Medicare. However, in some cases, patients who meet specific criteria may be approved for PRP wound-healing treatments.

PRP therapy is available at North Shore Orthopedics. We serve patients from Wailea, Kihei, Hana, Lahaina, Kaanapali, Lana'i, Moloka'i, Oahu, Kaua'i, and Hawai'i Island.