Maui Orthopedic Doctor Q&A
Dr. Soma can help you get back on your feet. Find out more about our orthopedic treatment options available at Northshore Orthopedics. Contact us today for more information or visit us online to book an appointment. We are conveniently located at 1827 Wells St #1, Wailuku, HI 96793.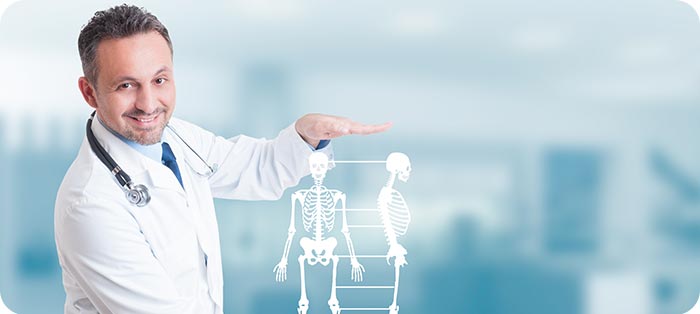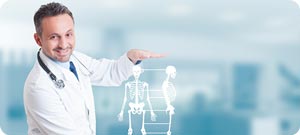 Table of Contents:
What does an orthopedic doctor do?
What can an orthopedic doctor diagnose?
Do orthopedic doctors do surgery?
When should you visit an orthopedic doctor?
Orthopedic Doctors treat an array of conditions such as fractures, bunions, dislocations, osteoporosis, back injuries, and anything that deals with the musculoskeletal system. Orthopedists are consultants in treating injuries and disorders affecting this system and can successfully assess, diagnose and treat nearly any ailment associated with it.
What does an orthopedic doctor do?


Orthopedic professionals are dedicated to the prevention, analysis, and treatment of conditions of the musculoskeletal system, including the bones, muscular tissue, tendons, joints, and ligaments.
 
While some orthopedists are generalists in their field of expertise, others specialize in certain areas of the body, such as

• Knees and hips
• Feet and ankles
• Shoulders and spine
• Hands and elbows
 
Orthopedists perform procedures such as

• Joint replacement — This method involves replacing a joint with an artificial joint.
• Osteotomy — This is used to correct a bone abnormality and involves the cutting and repositioning of bones.
• Internal fixation — A procedure that makes use of screws, pins, or plates to hold broken pieces of bone in place.
• Arthroscopy — A process that uses a camera to look inside the joint.
• Soft tissue repair — Involves the repairing of ligaments or tendons.
• Fusion — In these procedures, bones are fused using rods.
 
Orthopedists can effectually identify and treat many types of pain all over the body, including:

• Neck, foot, ankle, back, hip or knee pain
• Orthopedic trauma and fractures
• Carpal tunnel and hand or finger injuries
• Sports medicine injuries
• Injuries to the muscles, nerves, facets, discs, and spine
• Arthritis and osteoarthritis
• Bone tumors
• Bunions, plantar fasciitis, and other foot or ankle issues
• Elbow, shoulder, wrist, or hand pain
• Injuries to tendons, muscles, and ligaments
What can an orthopedic doctor diagnose?


Orthopedic doctors can diagnose and make treatment plans for endless musculoskeletal conditions. Some of the most common include:

• Arthritis
• Bone Tumors (cancer)
• Carpal Tunnel Syndrome
• Hip Dysplasia
• Muscular Dystrophy
• Neurofibromatosis
• Osteoporosis
• Runner's Knee
Do orthopedic doctors do surgery?


Yes, orthopedists are specialists in performing orthopedic surgeries. Although the first focus is on non-surgical solutions, in many cases, surgery is the only option for recovery.
To help treat your injury or ailment, orthopedic surgeons can perform both surgical and non-surgical procedures. Some of those procedures are:

Surgical Procedures
• Joint replacement surgery
• Joint revision surgery
• Arthroscopy
• Spinal surgery to relieve pressure off of nerves
• Disc replacement and spinal fusion surgery
• Soft tissue repairs, such as torn or ruptured tendons or ligaments
• Bone fracture repair
• Osteotomy to correct bone deformity
• Removal of damaged tissue or bone
• Removal of bone and soft tissue tumors (cancer)

Non-Surgical Procedures
• Fluid drainage, otherwise known as aspiration
• Joint manipulation
• Bracing or casting
• Extracorporeal shock wave therapy (ESWT)
• Lumbar sympathetic block
• Injections, such as:
• Injecting steroids into the bursa
• Ultrasound-guided steroid injections in the knee
• Facet joint injection
• Cervical epidural injection
• Lumbar epidural steroid injection
 
Orthopedic surgery focuses on the diagnosis, treatment, and recovery and highlights the prevention of diseases of the bones, joints, muscles, tendons, ligaments, and nerves. These orthopedic specialists use medical, physical rehabilitation, and surgery to restore normal function.
When should you visit an orthopedic doctor?


Orthopedic doctors can offer care for various medical concerns. It is needful to visit an orthopedic doctor if:

• You have difficulty performing your everyday activities
• You suffer from chronic pain
• Your range of motion is becoming limited
• You experience instability while walking or standing
• You have experienced a soft tissue injury that has not improved in at least two days

If you or anyone you care for is experiencing pain or discomfort associated with joints, muscles, or tendons, call or book an appointment with NorthShore Orthopedics, your orthopedic specialist in Maui. We have dedicated specialists to help you get out of pain. We serve patients from Wailuku HI, Lahaina HI, Kahului HI, Kihei HI, Wailuku HI, Kula HI, Makawao HI, Paia HI, Wailea HI, Haiku HI and Waihee-Waiehu HI.