Maui Back Pain Treatment Specialist Q&A
There are many causes of low back pain. Common causes of back pain include injuries, obesity, poor posture, Car accidents, falls, muscle sprains, strains, and fractures are also causes of back pain. Back pain can affect many aspects of your life. Come see Dr. Charles Soma, MD, and the team at NorthShore Orthopedics and let them help with a treatment plan. We can diagnose your back pain and help you get back to feeling well in no time. For more information, please contact us or book an

appointment online

. We are conveniently located at

1827 Wells St #1, Wailuku, HI 96793

.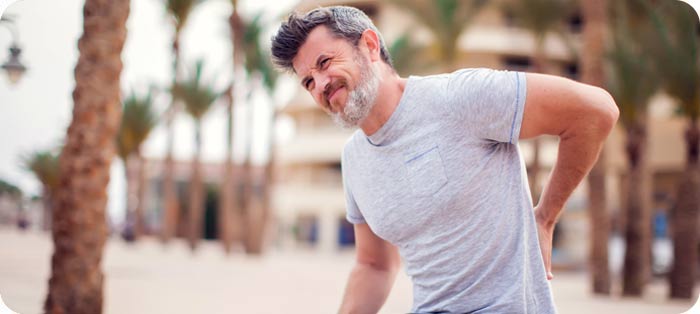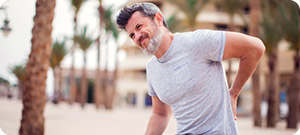 Table of Contents:
What kind of doctor should I visit for back pain?
What are the signs that back pain is serious?
What can an orthopedic specialist do for back pain?
Back pain is a very common condition affecting nearly everyone at some point. While most cases of back pain are minor and clear up within a few days or weeks, some cases are chronic and persist for months. There are many forms of back pain, from strained ligaments and muscles to ruptured disks and irritated joints.
What kind of doctor should I visit for back pain?


Especially among active adults and the elderly, back pain is a fairly common occurrence. The pain may be intermittent or persistent. Sometimes it can be hard to determine whether it warrants medical attention. An orthopedic doctor specializes in the health of bones and joints and can diagnose, treat, and help in the prevention of back pain that is caused by a variety of musculoskeletal conditions.
What are the signs that back pain is serious?


Some back pain is inevitable, but if your quality of life has been negatively affected and you can't perform daily functions or have new weaknesses, this may be a sign of something more serious.

More intense back pain can perhaps be suggestive of a larger concern, such as a spinal cord compression or neurological compromise, that will sometimes manifest itself with the following symptoms:

• Lost feeling in the leg
• Numbness in the leg
• Sciatica
• Shooting pain in the thigh or leg
• Compromise on bowel or bladder functions

Heat may help relieve some of the symptoms, such as tension in the muscles. Try ice on your back to reduce the swelling for inflammatory back pain with more acute lumbar strain. Anti-inflammatory drugs may be helpful, but be sure to follow the directions, take the medication with food, and only if you don't have a sensitive stomach.
What can an orthopedic specialist do for back pain?


An orthopedic doctor is an expert on all ailments and conditions related to and affecting the musculoskeletal system. Orthopedic doctors are often referred to for diagnosis and treatment because back pain is most often caused by injury or damage to one of these components in the back.

Orthopedic doctors have access to state-of-the-art medical technology and treatments that are proven to be safe and effective for musculoskeletal issues. Because of their astute knowledge and advanced setup, when a patient has back pain, orthopedic physicians can offer treatments that will give fast and effective results. Orthopedic doctors can offer long-term relief from back pain using various methods for pain reduction, which include injections, medication, and physical therapy.

Many orthopedic doctors are also orthopedic surgeons. This means they cannot only recognize and diagnose when the cause of back pain is due to a serious issue that will need surgery to correct, but they can also perform the surgery for you. It is important to seek the medical opinion of a well-qualified orthopedic specialist for proper diagnosis and treatment because low back pain symptoms can mimic other conditions.

If you or someone you know is looking for a top-rated back pain specialist, come to Northshore Orthopedics today! Our kind and compassionate professionals are experienced in treating back pain and can provide you with the relief you need! Contact our office today to talk with a member of our specialist team. Visit us online or simply give us a call to book an appointment with us today! We serve patients from Wailuku HI, Lahaina HI, Kahului HI, Kihei HI, Wailuku HI, Kula HI, Makawao HI, Paia HI, Wailea HI, Haiku HI and Waihee-Waiehu HI.