Common Reasons to Visit an Orthopedic Doctor in Maui, Wailuku HI
Learn more about the benefits of visiting an orthopedic doctor today! Contact us team of professionals at North Shore Orthopedics or visit us online to book an appointment. We are conveniently located at 1827 Wells St #1, Wailuku, HI 96793.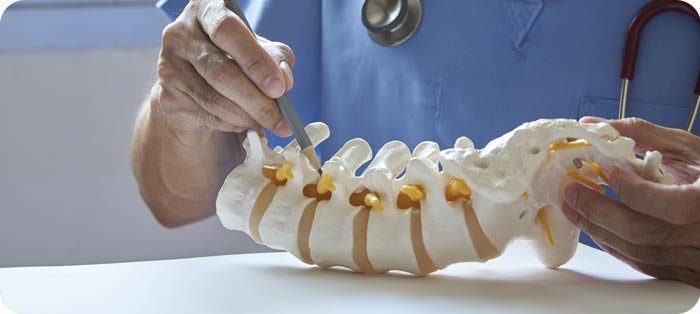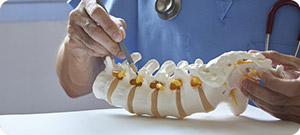 Table of Contents:
What are orthopedic problems?
What are the most common orthopedic injuries?
What causes orthopedic injuries?
What happens at the first visit to an orthopedics doctor?
What are orthopedic problems?


Orthopedic problems are conditions affecting the musculoskeletal system. The musculoskeletal system includes ligaments, muscles, bones, tendons, and joints. There are a variety of orthopedic problems that can arise including injuries and chronic orthopedic diseases that can both damage these structures or tissues.

In the case of chronic orthopedic conditions such as bursitis and arthritis, they can cause such dysfunction and pain that day-to-day activities become difficult. An orthopedic injury like a broken bone often stems from a specific trauma. Unlike the sudden onset of an orthopedic injury, chronic conditions tend to develop and then deteriorate over time, particularly if they go untreated, and are often age or genetic-related. Some chronic conditions can also increase susceptibility to musculoskeletal injuries.

Receiving care to mend an orthopedic injury or manage an orthopedic condition is essential to living a more comfortable life. If you or a family member is suffering from an orthopedic injury or condition, contact NorthShore Orthopedics for affordable diagnosis and treatment. Dr. Charles A Soma, MD, and his staff offer personalized treatment of the highest caliber to put patients in control of their disease and help them live as painlessly and happily as possible.
What are the most common orthopedic injuries?


Many people suffer a musculoskeletal injury at some point in their lives, be it from trauma or overuse, and musculoskeletal conditions are fairly common as one age.

Among the most common orthopedic injuries are carpal tunnel, torn meniscus, torn ACL, plantar fasciitis, torn rotator cuff, ankle and foot sprains, stress fractures, tennis elbow, wrist fracture, dislocated soldier, neck pain, cuts and lacerations, strains, knee injuries, ACL injuries, and concussions.
What causes orthopedic injuries?


Orthopedic injuries often result from strain, overuse, or trauma. Some injuries may be more serious than others but when dealing with any injury to the musculoskeletal system it is imperative to seek immediate care. NorthShore Orthopedics can diagnose your injury to ensure it is not more severe than it may seem and treat your orthopedic issue to prevent an injury from degenerating into a more serious long-term condition.

If you are already diagnosed with an orthopedic condition, you may be susceptible to more frequent musculoskeletal injuries. Those with vision impairment are also more prone to orthopedic injuries because the limited scope of vision could lead to trauma or fall. And those who live highly active lifestyles encounter situations potentially resulting in trauma or strains more often.

Previous medical conditions notwithstanding there are common everyday accidents or traumas that may prompt such an injury including but not limited to sports injuries, slipping and falling, car accidents, sudden or jarring twisting motions, work accidents, and accidents at home.

Some symptoms to look out for in the event of an orthopedic injury include bruising, redness, tenderness, numbness, swelling, pain, bleeding, difficulty bearing weight, and a reduced range of motion.
What happens at the first visit to an orthopedics doctor?


Your first visit to an orthopedic doctor typically includes an X-ray or an MRI by way of diagnostic imaging, as well as physical testing, and an evaluation of medical history. Patients will detail the nature of their injury or symptoms they've observed that are potentially indicative of a musculoskeletal injury.

It is imperative to be totally open about any symptoms suffered including potentially sensitive issues such as those of a sexual nature, memory loss, or anything the patient may be sensitive about. 

At NorthShore Orthopedics experienced orthopedic surgeon Dr. Charles A Soma, MD, treats a wide array of sprains, fractures, injuries, and more. Call the office or schedule an appointment online today so that we can help keep your health in full check. We are committed to your health and well-being and we look forward to helping you on your health journey. We serve patients from Wailuku HI, Lahaina HI, Kahului HI, Kihei HI, Wailuku HI, Kula HI, Makawao HI, Paia HI, Wailea HI, Haiku HI and Waihee-Waiehu HI.